Let Pure Water Pool Services in Las Vegas and Henderson be your go-to pool technicians for swimming pool or hot tub chlorine baths. If the water in your pool is old and filled with minerals, or it's been algae green for too long, it may have stained the plaster. It may be time to schedule a chlorine wash or rinse.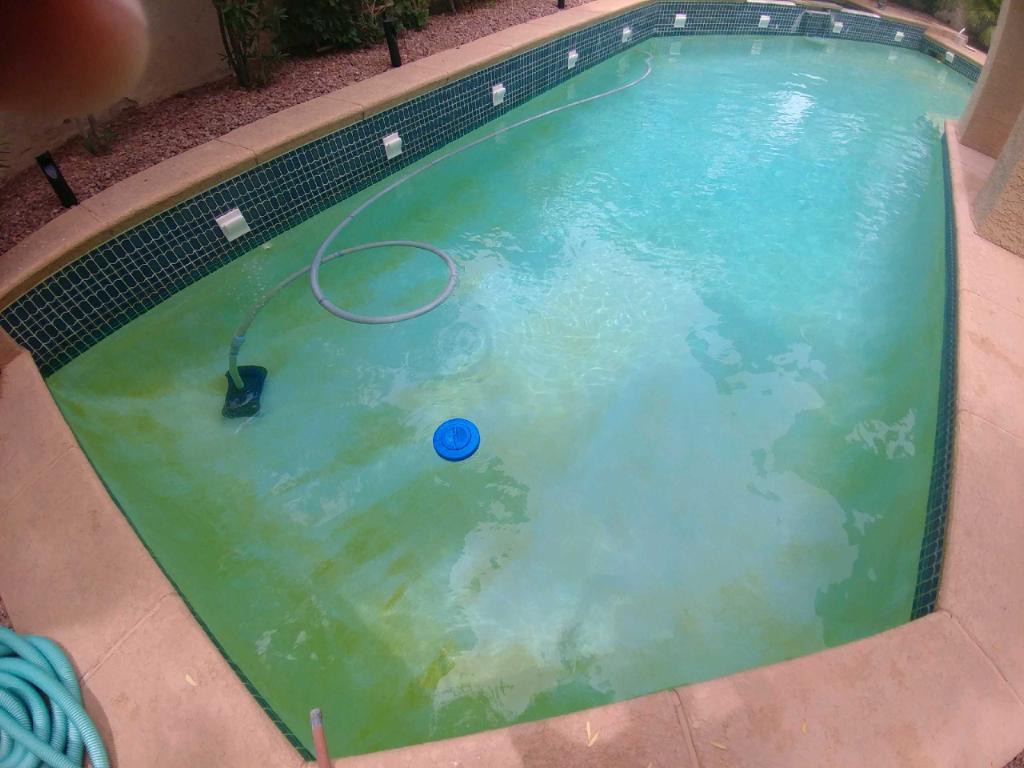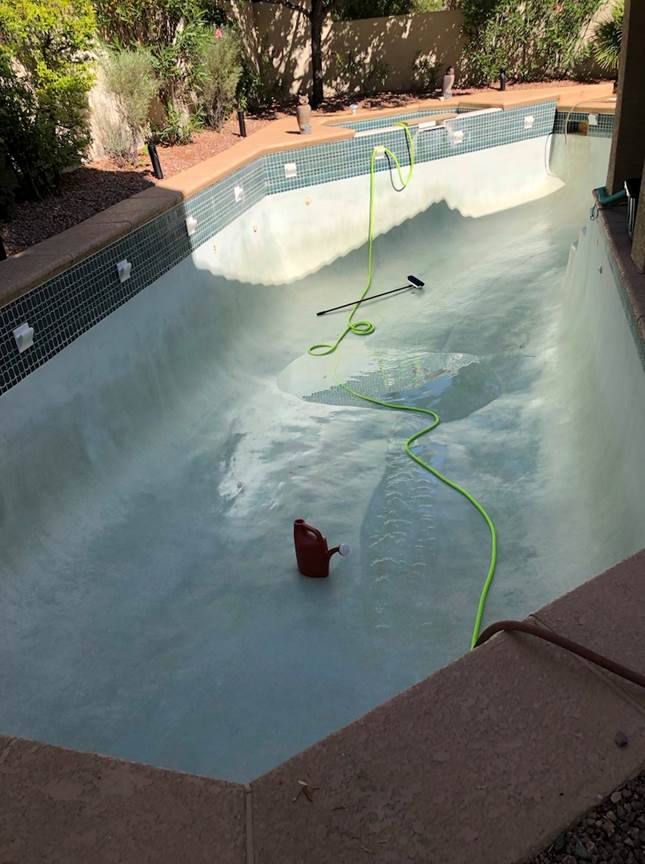 What To Expect From A Chlorine Wash
A chlorine bath can take a considerable amount of time, equipment, and manpower. So, it's best to rely on a professional swimming pool servicer that knows what they're doing. When you hire the pool cleaning team at Pure Water Pool Services, you can expect us to:
Completely Drain or Partially Drain The Pool
Pressure Wash All Hard Surfaces
Bleach & Clean The Plaster With A Chlorine Wash
Kill Hard To Reach Algae Spores
Scrub & Disinfect Surfaces
Remove Dirt & Chemical Stains
Clean Out All Debris
Provide All Equipment & Chemicals
Restart The Pool With Proper Balance
Getting That Deep Down Clean
A proper chlorine bath service involves completely draining and remove all the contaminated water. Highly active chlorine is then used to scrub every surface and remove every stain. A pool chlorine scrub down takes thorough scrubbing and rinsing before the water can be filled back up, chemically balanced, and enjoyed once again.
Why Schedule A Chlorine Rinse?
Green water in the pool is not a temporary nuisance. Having a slightly discolored, cloudy, or dirty pool is a visual indication that the swimming water is filled and multiplying with algae spores and other harmful pathogens such as E. Coli.
Before letting family member, pets or guests into the water, it's vital that the pool is cleaned thoroughly. That's where chlorine baths come in.
Benefits Of Hiring A Pool Cleaning Crew
The time and effort it takes a team of well-trained pool cleaners to empty, disinfect, and refill your swimming pool will be far less than the time it takes one person attempting the massive project on their own. Not only can we save you the backbreaking effort of scouring those hard to reach places, but we can also check your other swimming pool systems to make sure things are running smoothly.
Serving Las Vegas & Henderson
No matter how long or hard you scrub, you may not get all the algae spores or long-hardened calcium stains off. Nevada pool owners can get a fresh start with a chlorine bath treatment from Pure Water Pool Services. If you live in the Las Vegas or Henderson areas, contact us today to schedule your cleaning service and get back to enjoying your swimming pool again.