Get rid of green algae by scheduling a green pool cleaning with the sparkling pool team at Pure Water Pool Services in Las Vegas and Henderson. Swimming in algae blooms feels gross and comes with its own health risks. We're here to get your water clean and clear again with professional green pool clean up and shock treatment.
Problems With Green Algae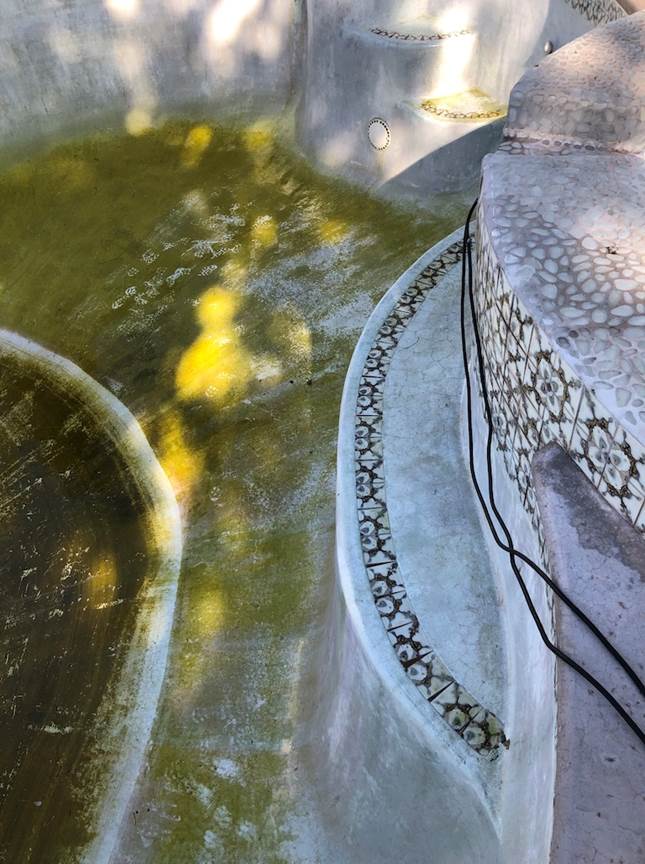 Known to stain pools and harbor bacteria that can make swimmers sick, pool algae needs to be promptly removed by a professional. Algae spores easily multiply in the heat. So the climate of Nevada creates the perfect environment for pathogens to form. Algae blooms can even harbor E. Coli.
Slimy Coating On Skin
Promotes Bacteria Growth
Discolors & Stains Pool
Slip & Fall Hazard
Makes Rescue Efforts Harder
Types Of Swimming Pool Algae
Having a strange color in your pool is a good indication that your water has growing algae spores. There are several different shades of algae that reflect different colors, such as yellow, black, and pink. Believe it or not, "pink algae" are actually caused by bacteria.
Our Green Swimming Pool Cleaning Services
Even though your pool's algae color may not be green, it's still considered a problem that needs to be removed by a professional green pool cleaning team fast and efficiently. We're here to help you with quick, efficient service.
Chlorine Bath & Acid Wash
Deep Cleaning, Drain & Scrubbing
Regularly Scheduled Chemical Tests & Balancing
Pool Filter Replacements
Pool Vacuuming Services
Skimmer & Pump Basket Checks
Automatic Pool Cleaning System Maintenance
Regular Maintenance For An Algae-Free Pool
One of the biggest reasons you may have algae in your pool is because of chemical imbalances. Without regular chemical treatments, tests, and cleaning, the risk of algae spore growth increases. Our regular swimming pool maintenance services can help you avoid problems with this green water pest.
Green To Clean
A green pool should be treated by a professional pool cleaning service as soon as possible to avoid staining and other problems. If it's been a while or you've inherited a foreclosed home with a pool, we can help you go from green to clean. You've invested in a swimming pool. It's time to enjoy it.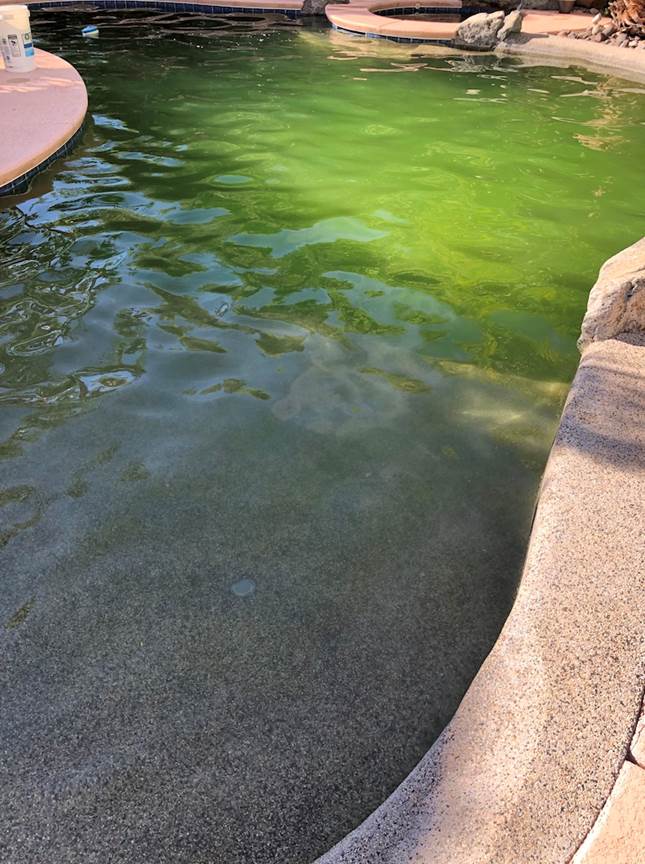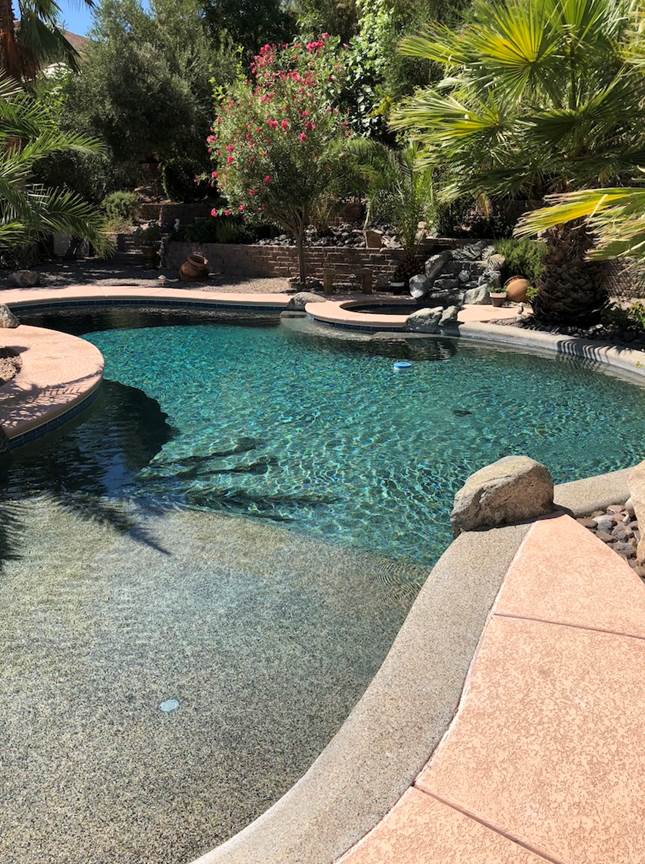 Green Pool Services In Las Vegas
Not everyone knows how to clean a green pool properly. For knowledgeable technicians and quality service that can't be beat rely on the Las Vegas and Henderson Pure Water Pool Services team. Call us today and schedule your green pool service to enjoy a crystal clear swimming pool again and all year long.